On the Island of Ireland and on a day when worldwide numbers surpass 80,000 confirmed cases of Coronavirus (COVID-19) and fatalities relating to the coronavirus are hoovering close to 3,000 the first instance of coronavirus is recorded in Northern Ireland.
Then that fatal day arrives and on the last day of February – Saturday 29 (because it's a leap year it's the extra special day that comes around once in four) the Republic of Ireland's first case is confirmed in a teenage boy who had travelled home from Northern Italy…our island with its relatively small population has not escaped that which the rest of the world has been battling for weeks, COVID-19
Covid-19 has arrived in Ireland
On what is commonly known in Ireland as the 1st day of Spring, on March 1st Ireland experiences the first of many restrictions taken in an effort to stem the spread of the COVID-19 virus. The school where the teenage boy studied is ordered to close for two weeks with students sent home to quarantine for two weeks.
Two days later on the day that Italy records its 77th death from the coronavirus, Ireland confirms the second case of COVID-19 from a woman who had travelled from Italy.
Within a week the Republic of Ireland has recorded 21 cases of COVID-19 with most counties on the island having been affected.
As part of this number, a family of 4 become Ireland's first cluster and the situation on our shores becomes very serious.
It transpires that one of the family members, a healthcare professional had worked in the A&E department of a hospital in Limerick before being diagnosed with COVID-19.  A contact tracing programme begins in an effort to trace those who came into contact with the confirmed cases of all members of this family.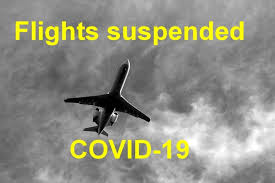 Ryanair and Aer Lingus suspend flights to and from Northern Italy to contain the outbreak (they have now recorded 168 deaths in a single day) and the Republic records its highest jump in a single day as 10 new cases are confirmed.
Coronavirus Pandemic
March 11th, 2020 will be forever remembered in history as the day when the World Health Organisation (WHO) declared the Coronavirus outbreak a "Pandemic".
More on this can be read here in the situation report as issued by the WHO.
This comes on the very same day that a woman from Co. Kildare becomes Irelands first confirmed death from COVID-19
The very next day in an effort to fight the spread Ireland's Taoiseach Leo Vradkar orders the closure of schools, colleges and public places effective from midnight for a period of 17 days up to 29th March, unbeknownst to its people this was to be the first of a long line of closures.
Speaking from Washington where he had been visiting with President Trump ahead of the St. Patrick's Day celebration Leo addressed the nation, he said "Ireland is a great nation. And we are great people. We have experienced hardship and struggle before. We have overcome many trials in the past with our determination and our spirit. We will prevail."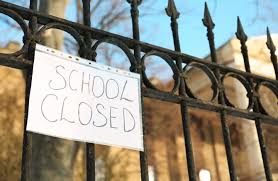 Elsewhere, around the globe infections jump to 126,000, with Ireland accounting for 70 of those and the global death toll surpasses 4,600.
Outdoor gatherings of over 500 (indoor of 100) are banned in Ireland as a second Irish patient dies and the cases of the confirmed coronavirus rise to 129.
In addition, the contact tracing programme begins to ramp up, after the initial cases are confirmed, plans are implemented quickly to scale up and train "contact tracers" to a rigorous program.
This contact tracing programme was to become vital over the coming weeks used in an effort to stem the outbreak and identify where in the country the virus was spreading.
The very first tracers who began this task on Friday the 13th of March were 40 Army cadets. They were set up with headpieces, an ever-developing script and they created a tracking system to capture both demographical and geographical information so that clusters could be identified.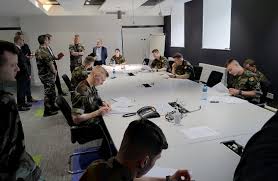 The deployment of the Defence Forces cadets was key.  In an interview at the time, Commander James O' Hara was quoted as saying
"The strength of the military is we are good at reacting quickly to things, and a fundamental of our military training is about becoming as efficient as possible as quickly as possible."
…to be continued here…