How To Cope With Negative Emotions
Emotions, good bad or indifferent, we all have them. Our negative emotions are often more out of control than our negative thoughts.
How Do You Cope With Negative Emotions
Do you absorb and feel your sadness, grief, loneliness, fear, anger, frustration, hurt, jealousy? Can you accept that emotion and process it, or would you prefer to ignore these feelings and pretend they do not exist by distracting yourself in ways that may make you temporarily forget about them and not have to process those emotions?
In a world where positivity abounds, and negativity is frowned upon we often tend to block out the negative emotions and not deal with them.
But unfortunately, by doing this we suppressing our negative emotions and giving ourselves future problems for our mental health which often spills over into our physical health.
Make friends With Your Negative Emotions
Quite a bizarre statement giving the usual chatter is to avoid negative emotions or to control negative emotions. But, if you want to overcome your negative emotions, you first need to make friends and acknowledge them and understand why you have them.
It takes practice but each emotion that is experienced and especially the negative emotion should be acknowledged and welcomed so that the emotions are not treated as something to be fearful of or to be ignored.
Only when you begin to love yourself and your emotions will you truly be free – free of the chains of negative emotions.
When we experience a negative emotion we know exactly what we feel about something, whether that is someone who has done us wrong (anger) or whether we want something someone else has (jealousy), all our emotions transmit true and accurate messages to us.
Negative emotions never feel like a positive experience but if we treat our emotions like a good messaging system, a bit like an internal GPS then we really do need to pay close attention to all our emotions, the positive and the negative.
Perhaps we might see the positive emotions as green traffic lights and the negatives ones might be red traffic lights.
Then when we try to suppress the negative emotions (because we don't want to feel that emotion) it's like deciding that we will only heed the green traffic lights and ignore the red traffic lights, which is never a good idea and will get us into all kinds of bother.
So it is important to not just focus on the "green" signals but to also give equal attention to the "red" signals.
How To Cope With Negative Emotions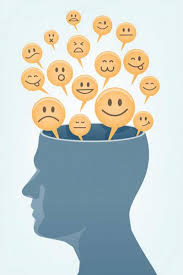 If we feel an unpleasant emotion like sadness, anger or resentment and if we equate this to a red traffic light well the signal is there to help us and by denying that emotion we are abandoning a little bit of ourselves.
Our mental health is intricately linked with our physical health and there are definitely correlations between the two. We should always be listening to our emotions regardless of what type of emotions we are experiencing as otherwise suppressed negative emotions will rise to the surface when you least expect it and blow up in your face.
Often the way in which we stigmatise our "negative emotions" harms us and leads to a disconnection of ourselves and ultimately makes us miserable. We cannot shut down our feelings or emotions and if you do not acknowledge these feelings, they will seep out eventually
Emotions that are not expressed or acknowledged often materialise later as an overreaction, sometimes irrationally or even worse you can get physically sick. Emotions can manifest themselves as physical illness and stresses on the body.
By not expressing it in the moment you are leaving yourself exposed to future pain. You cannot fake your emotions for the long term.
Freedom From Your Negative Emotions
So if you find yourself in a situation where you feel anger, express it, let those around you know that you feel angry, do not suppress it, your emotion deserves to be recognised for what it is…"You Are FEELING angry", not you ARE ANGRY.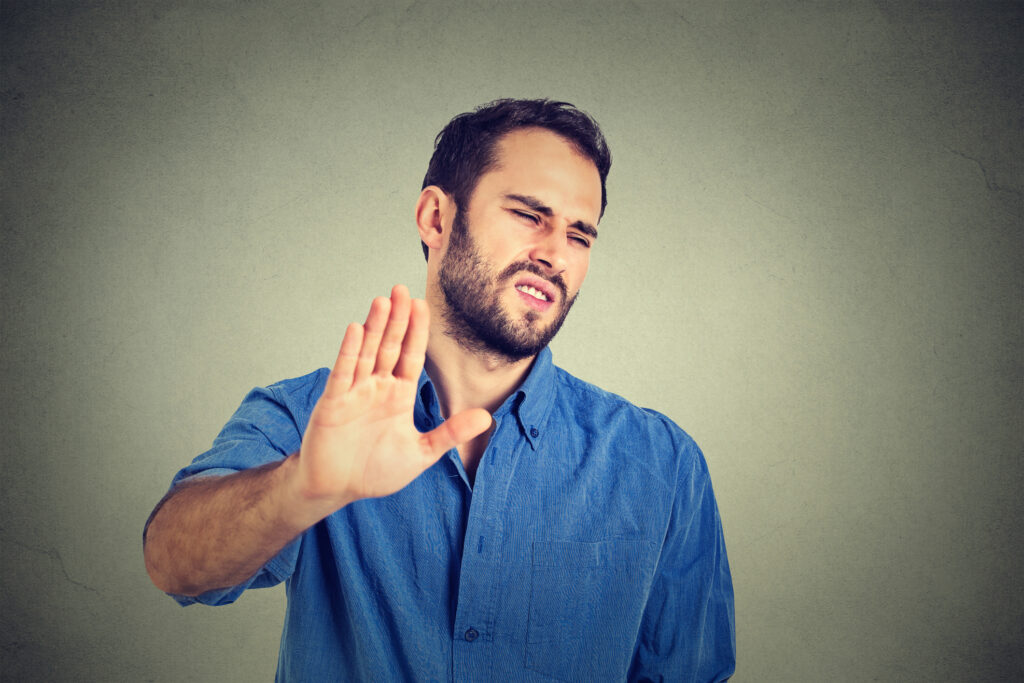 By expressing your anger in this way it is a really important part of caring for your emotional health. You are acknowledging that this is an emotion that you are feeling, it's not part of you, it does not define you, it does make you an angry person. It is just an emotion that you are feeling.
The more we express ourselves in this way and become comfortable in doing so the more we realise that the emotion is transient, it is temporary and we are allowed to express this emotion and feel it and not to suppress it.
We will realise also that in expressing our emotions in this way the emotion does not linger, we have acknowledged the negative emotions and the emotion is then released and you are free from that negative emotion.
If you are interested in exploring more on understanding your emotions and how they are triggered I have attached a link here to a website called " Atlas of Emotions."   
This is supported by the Dalai Lama who feels strongly that in order to have World Peace we must have Inner Peace.  And to have Inner Peace we have to understand our emotions. 
It is an interactive site with plenty of information based upon the most current psychological research.  Simply click on the different emotions and read about what they mean, and how they affect us and others.