I came across Wealthy Affiliate quite by chance and that is how it all began. I was looking for a way to start a blog on a topic that I am passionate about. Initially, I was not thinking of how to learn to create a website or indeed to learn the steps towards online affiliate marketing, but once I discovered Wealthy Affiliate the choices that were available to me seemed to multiply overnight.
I joined as a "free member" on Wednesday 7th August 2019. I have a great interest in number synchronicity and the meaning of numbers and the number 7 is a very important number for me. But I digress.
Those first few weeks
When I joined the Wealthy Affiliate platform, I immediately immersed myself in the training lessons available to me and within the first few lessons, I had created my very first free website on the SiteRubix platform which is hosted by Wealthy Affiliate. That was the easy part.
Jaaxy Research
The real work involved "building my website out" and by that, I mean writing and publishing content, changing and adapting and editing the design, learning and learning some more on how WordPress worked.

This job is made all the easier by researching "keywords" via the Jaaxy research tool which helps me to find the right keywords for my website and for the blog content that I write.
In addition, Jaaxy provides a lot of information about possible affiliates, ranking and available domains as well such as .com/.org/.net/.info
Although my website is still a work in progress, I learn more each day how to add quality to my website. I am thoroughly enjoying creating something that hopefully will result in a really good quality website and a wonderful experience for my visitors.
Outside of becoming a mother, this website has been one of my greatest achievement and although it is only 3 months old I am very proud of it. I chose a subject niche that I am passionate about "positive thinking" as I knew I could write at will and I figured I would need to be able to write a lot of content on my subject.
Going Premium
Within 5 days of joining as a free member on the Wealthy Affiliate platform and armed with the belief that I could achieve anything with the superb training on offer, I invested in my future and became a premium member. On 12th August I signed up to premium and availed of the first-month bonus offer of $19 (monthly thereafter @ $49). This immediately gave me full access to the most powerful online business-building community in the world. You can see for yourself the difference in the benefits outlined in the graphic below.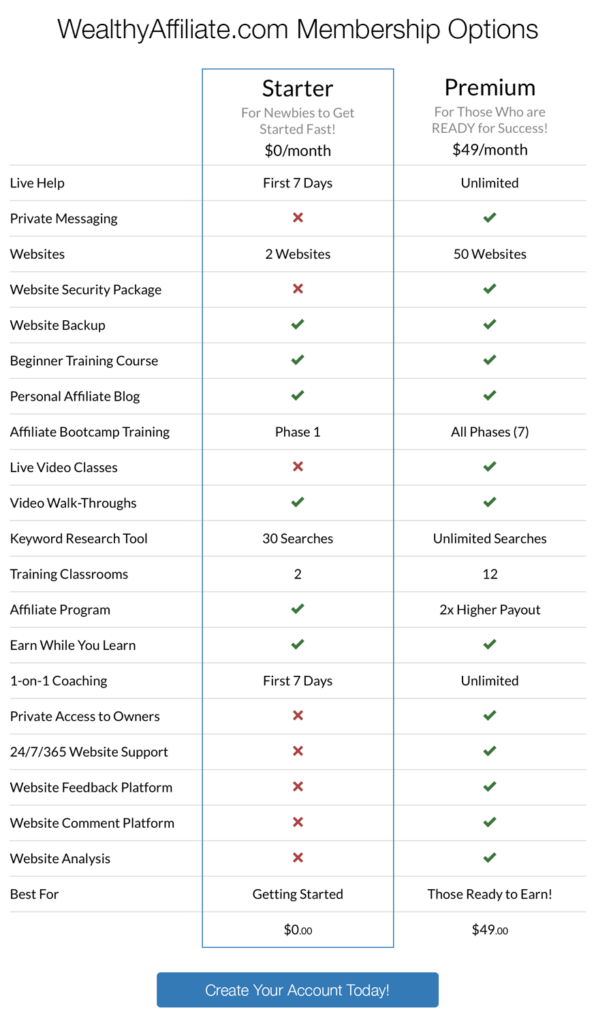 Buying some Real Estate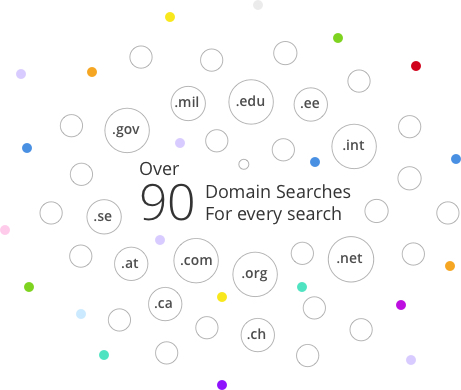 Armed with the full access of the powerhouse that I was discovering the Wealthy Affiliate platform to be, I set about buying my own domain name. I searched Jaaxy and happened upon a .com website name that was available and which fitted perfectly into my niche "positive thinking" and "self help" So four days after becoming a premium member on the 17th August I bought my first domain name for $13.99, it felt immense, like owning my own piece of the internet, forever immortalised.
Community Support
In all of this, I must acknowledge the overwhelming support from strangers across the world who soon became online friends.  Such is the way of the Wealthy Affiliate community and the wonderful "pay it forward" system. And while it's not for everyone and some like to work alone I find the daily words of encouragement, not to mention the genuine help and direction when I interact within the community is nothing short of phenomenal. I feel truly blessed to call myself a member of this wonderful community.
My Goals
My goals remain the same as when I first started. To be able to blog about a topic I am passionate about and provide some help, inspiration and guidance along the way. In addition to perfecting my website and continuing to write relevant content, I hope in time that this becomes a fully functioning website with relevant "affiliated links" that will make me enough money to sustain the website into the future.