Smile And The Whole World Smiles With You
Smile – Sharing My Inner Light Energy
When you smile at others, I believe we are sharing our inner light energy. How you go about sharing your light, can often be quite subtle or for others, it's much greater.  Don't hide it away go out and start shining your beautiful inner light and as you do you will notice how it inspires those around you to do the very same.
Turn That Frown Upside Down
They say it takes fewer muscles to smile than it does to frown and in light of this fact, you should always smile more often.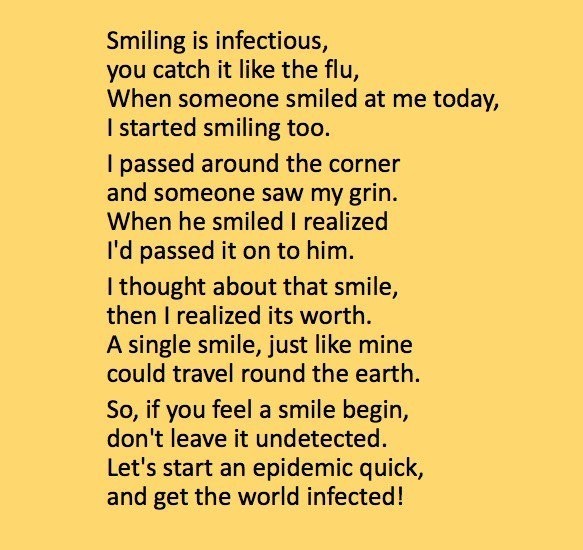 Smiling is Infectious
Louis Armstrong sang the famous "When You're Smiling (The Whole World Smiles With You) and when I listen to that song even today all I can imagine is him smiling his way through the song.
Smiling always puts us in a good mood, and the more we smile the happier we feel, and the happier we feel, the more we smile. You see, when you smile, the muscles in your face trigger a flood of happy-inducing endorphins in your brain, it's a continuous circle of good vibes.
Go ahead and take a couple of seconds to do it now and know that regardless of any situation you find yourself in by applying this simple technique you will always keep yourself in a positive mood.
And just like smiling, there are many other strategies you can use to turn things around quickly and for the better!
Improve Your Mood
Smiling can trick your brain into happiness — and boost your health.
It's easy to blame outside influences for our change in mood or to make excuses as to why we are stressed but the truth of the matter is that YOU are the only one responsible for the way you live your life. NOBODY else is responsible. If you want to change your life and how you react or respond to events that happen in your life then you need to change your outlook and SMILE.
E + R = O (Events + Responses = Outcome).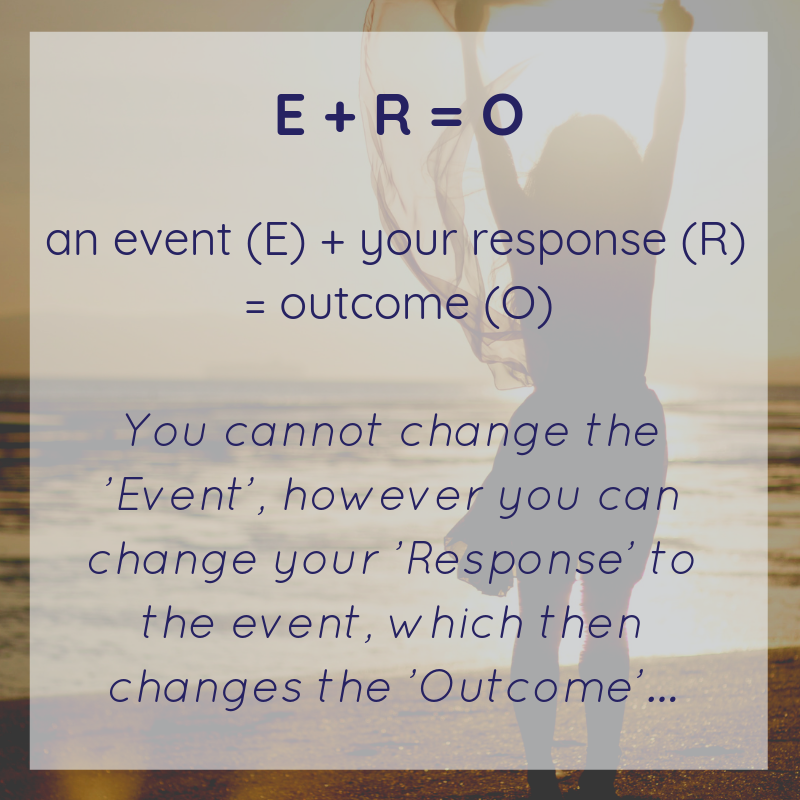 You may not always be able to change the EVENT or control it but by following this simple formula you can change how you RESPOND to the event which will have a positive OUTCOME.
Think Positive and Positive Things Will Happen!
Mindset plays a very important part of positive thinking. When we think positive, then positive things happen because we are in control of our thinking.
When we take charge of our thoughts and the direction they are going we can make good things happen, we become a powerful positive force of nature. The biggest benefit that positive thinking and emotions provide is an enhanced ability to build skills and develop resources for use later in life.
So, the benefits of positive thinking do not stop once the good feelings wane. These benefits last much longer than the emotions that initiated them. Remember, your thoughts are the only thing you have full control over!
Powerful Daily Affirmations
Daily affirmations are simple, positive statements that you speak aloud to regarding your specific goals in their completed state. These mantras once chanted daily have a profound effect on the conscious and unconscious mind. Affirmations can also hold the key to unlocking how the law of attraction works for you and to begin creating the life of your dreams!
For more information on how to set yourself some powerful daily affirmations for a successful life continue reading here.