Random Acts of Kindness Ideas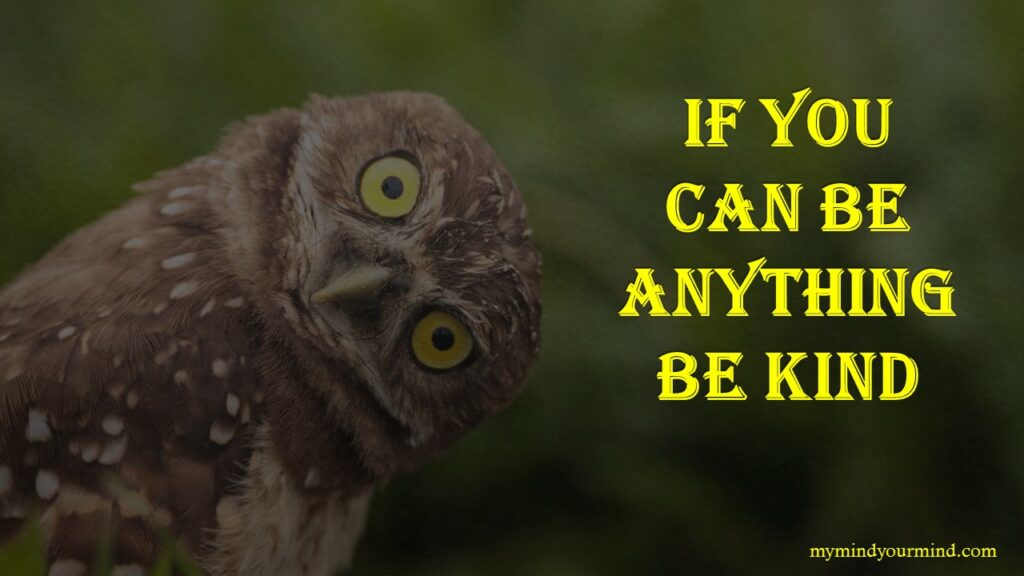 Today is the 1st of February 2020 a brand new month with an extra day for us all to be extraordinarily awesome and kind to ourselves and to others.
Random Acts of Kindness Week runs from the 16th-23rd, and on Monday 17th February we mark Random Acts of Kindness Day. We all have a wonderful opportunity to spread a little extra kindness this month.
"Your one random act of kindness may not change the world but it might make a difference in the life of someone today"~ Maria Koszler
>> FEEL FREE TO READ MY POST THAT I WROTE SOME TIME BACK ON RAOK<<
I've created a calendar for the month of February detailing daily random acts of kindness ideas which you might find useful. These can be mixed up whichever way you want or you can add in some of your own.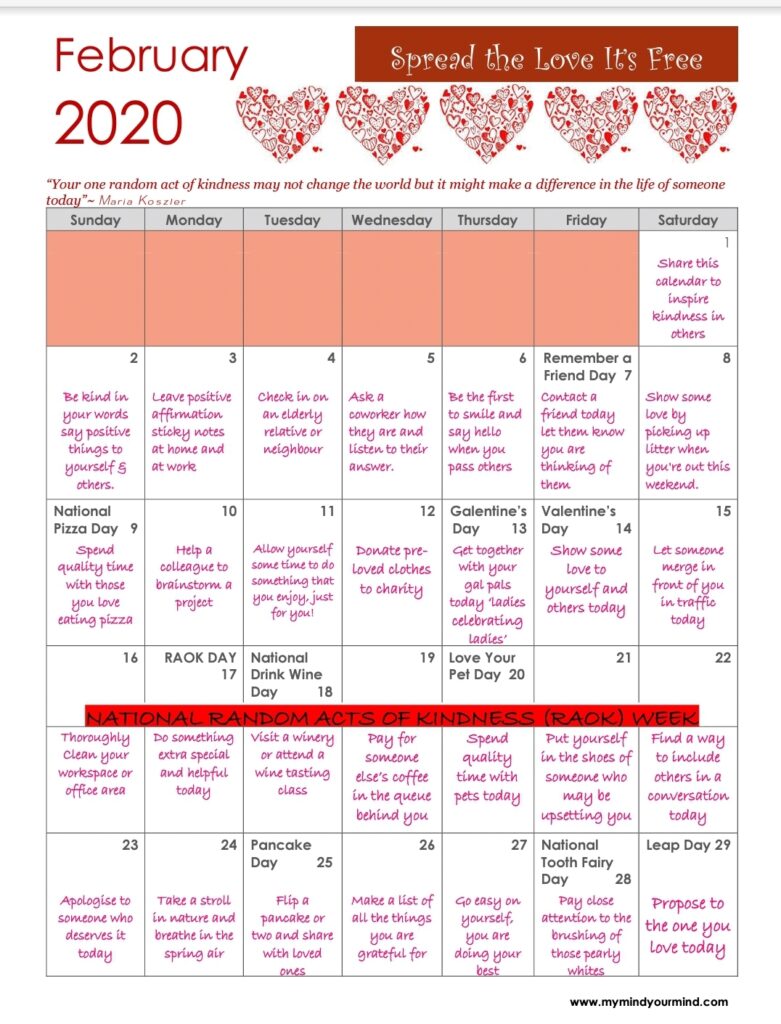 Feel free to pass this image on or share this calendar with your friends and family or on your social media accounts.  Here is a special PDF version if you wish to print it out, and a text-only version for use with screen readers.
How great would it be to create an even more powerful ripple of kindness around the globe?
And remember if you can't find the opportunity to be kind to others…be kind to your mind!